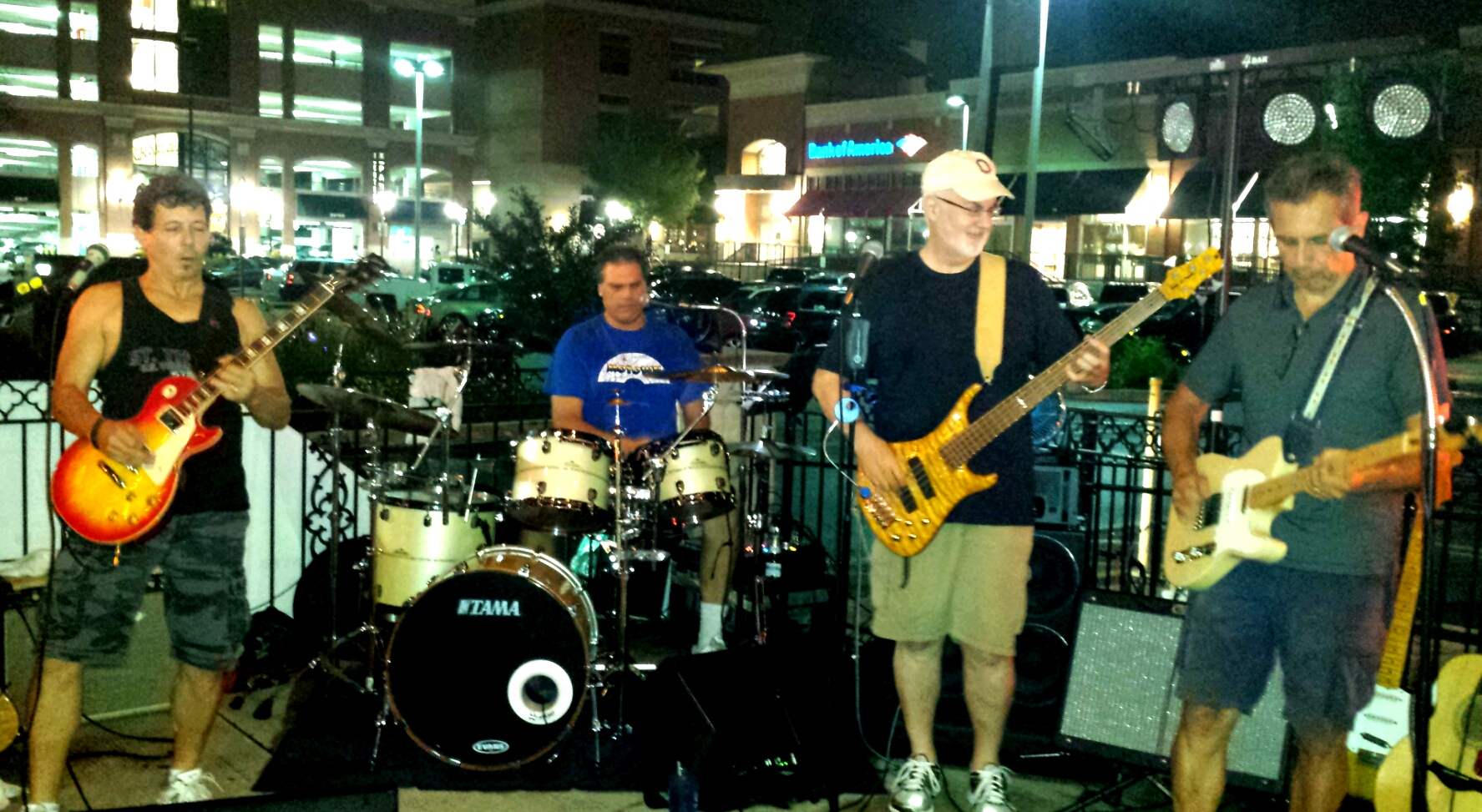 John Abbate:
This versatile in-demand drummer is a creative groove master who has over 30 years of performing experience. 
His vast knowledge of songs and styles, along with a feel for what the audience want ensures a crowd pleasing show everytime!
Band experience
includes Right Track, The Associates, Tommy McCracken & The Force Of Habit Band, Breeze, Jonathan Devin & New Country, The Juke Box Band, The Juke Box Kings, along with other freelancing projects of all musical styles.  John is also an accomplished vocalist who has taken roles as Lead and Supporting vocalist.
Andy Mueller:
This self taught intense guitar player has decades of performing experience. He immerses himself in the song's textures.
He often perfects solos to sound as if performed by the original artist, yet at the same time  throws in his own trademark touches to make any solo his own. Equally important, he also has the musical instincts to know when to step back and let other members of the band shine.
Band experience
includes Right Track, The Remains & Headfirst. Andy is a solid supporting vocalist who often steps up to provide Lead vocals. 
Jim Kalabokis:
Aside from being a seasoned veteran, this guitar player's vast knowledge of all kinds of songs and styles makes him a valuable asset for the group as well as any audience. Jim also performs on the acoustic guitar and harmonica. 
Band experience
includes Strawberry Fields, The Stingrays, and The Remains as well as various solo and duo projects. He was also a founding member and chief songwriter for The Basiks, a Folk-Rock original band known for their soaring three-part harmonies.  Jim is also an accomplished Lead and Supporting vocalist. 
Mike Maloney:
This veteran of the music scene is a solid Bass player who is in the pocket, providing steady and consistent grooves that keep the rhythm section strong.  His vast knowledge of musical styles makes him a pillar of any musical project. Mike's ability to lock in with the drummer creates the solid musical foundation that allows the other musicians the freedom they need. 
Band experience
includes GMRC, Windy City Rev Ups, The Remains and various other freelance projects. Mike also provides Supporting Vocals.